Spring 2014 (Volume 24, Number 1)
Don't Go It Alone!
Arthritis Cross-disciplinary Research Leads to Development of a Peer-to-Peer Mentoring Program
Download PDF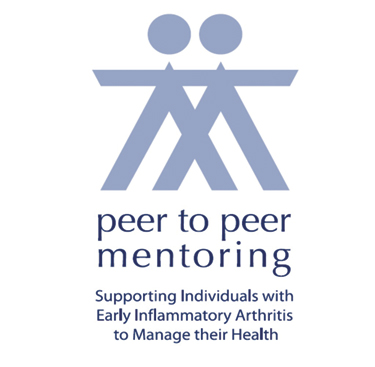 Dr. Mary Bell, from Sunnybrook Health Sciences Centre, investigated the impact of a peer support program on people living with early inflammatory arthritis (EIA). Her unique research team included two patients, also known as "consumers": Dawn Richards, PhD, from the Canadian Arthritis Network's Consumer Advisory Council, and Jennifer Boyle, PhD. The intervention model they developed resulted in improvements for mentees in overall impact of arthritis on life, coping efficacy, and social support.
A subsequent pilot randomized control trial (RCT), supported with a grant from the Canadian Initiative for Outcomes in Rheumatology Care (CIORA), showed that early peer support improved perceived social support but had little effect on other outcomes. However, Dr. Bell and
Dr. Jennifer Stinson at the Hospital for Sick Children have recently been awarded a Canadian Institute for Health Research (CIHR) grant to develop an online version of peer-to-peer mentoring for adolescents and the research team is now seeking funding to do a larger RCT. Research thus far has been made possible in part through funding from the Canadian Arthritis Network (CAN) and the CIHR.
For more information about the research, contact Mary Bell at mary.bell@sunnybrook.ca.